Enter Your Practice Information Above And Discover..
1 - Latest Trends On What Customers Are Saying About Your Practice
2 - Online Citation and Directory Issues Preventing You From Being Seen By your Potential Patients And Clients
3 - Potential Negative Reviews About Your Business - You Will Want To Check This!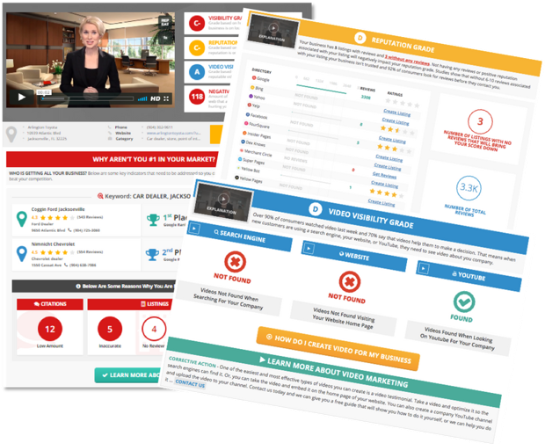 We Explain Step-By-Step What To Do ….
After you enter your practice information our proprietary software will create a comprehensive report and show you how your practice looks online and if any issues needs to be corrected.

We give you a SELF GUIDED TOUR and explain exactly what you need to do and help you correct any issues that you find.
Why Is Your Online Reputation Important?
✓
84 % Of People Trust Online Reviews As Much As A Personal Recommendation.
Build trust and influence with your online reputation and acquire loyal patients instantly
✓
90% Of Consumers Read 10 Reviews Before Forming An Opinion About Business
Be on top of what your patients think about your practice and improve your patient relationships
✓
54% Of People Will Visit The Website After Reading Positive Reviews
Bring more traffic to your website and sell your products and services more effectively
✓
58% Of Consumers Say The Star Rating Of A Business Is Most Important
Build your 5 star reputation and take care of negative reviews that impact your practice
Are there Negative Reviews About Your Practice?
97% of prospects make their decision to choose a practice to patron with based on its reputation. Even one negative review can make your practice lose patients.
Check the report to take action!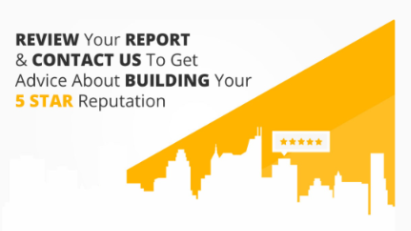 CONTACT US TO GO OVER YOUR REPORT & NEXT STEPS!
Other Items Inside Your Report
✔️ SOCIAL MEDIA GRADE
✔️ SIDE-BY-SIDE SOCIAL BRANDING COMPARISON
✔️ SOCIAL MEDIA ENGAGEMENT SCORE
✔️ PAID TRAFFIC SCORE
✔️ RETARGETING SCORE
✔️ GOOGLE ANALYTICS INSTALLED
✔️ VIDEO VISIBILITY SCORE
✔️ WEBSITE AUDIT SCORE
✔️ DESKTOP VS. MOBILE WEBSITE SPEED PERFORMANCE
✔️ SEO RANKING FACTORS

Fractional CMO Services
Got questions? Call us at
(702) 442-0850
or email us at info@dfcmo.net